The Runner's Secret For Enhanced Cardio
And anyone who says otherwise is lying to themselves. There is nothing fun about repeating the same movement for 15-45 long minutes with only your music to distract you from the burning sensation in your lungs.
This is a big reason that any powerlifter, amateur to professional avoid it like the plague. But there is the indisputable fact that cardio boosts your performance in every other aspect of fitness because of it's positive impact on endurance. This impact is mental and physical and anyone who participates in regular cardio can attest to this.
Any major powerlifter can attest to the loyalty to your body requires to perform well.  But so many are neglecting a set of powerful movements because of the fear of negative drawbacks, and those movements are proven time and time again to be necessary in real growth.
In 2015 a study was released by the International Journal of Sports Medicine that opened the discussion of the use of stringent cardio and resistance training in professional hockey training.
"24 hockey players were randomly assigned to either a continuous or high-intensity interval group during a 4-week training program. The interval group (IG) was involved in a periodized HIIT program. The continuous group (CG) performed moderate intensity cycling for 45-60 min at an intensity that was 65% of their calculated heart rate reserve. Body composition, muscle thickness, anaerobic power, and on-ice measures were assessed pre- and post-training. Muscle thickness was significantly greater in IG (p=0.01) when compared to CG. The IG had greater values for both peak power (p<0.003) and mean power (p<0.02). Additionally, IG demonstrated a faster sprint (p<0.02) and a trend (p=0.08) for faster endurance test time to completion for IG. These results indicate that hockey players may utilize short-term HIIT to elicit positive effects in muscle thickness, power and on-ice performance."
This study was intended to question the necessity of adding cardio into a weightlifting program and the results were impeccable. And as a fitness fanatic you have probably heard this time and time again.
But that doesn't mean anyone likes it. In order to promote growth studies upon studies have found that your body needs to build up endurance, you can't lift as heavy for as long if it can't sustain holding itself in simple or complex movements for longer than a few seconds.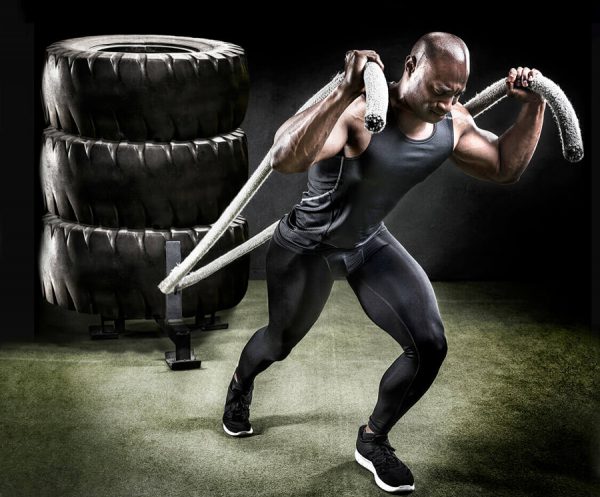 CARDIO MAY BE EXACTLY WHAT YOU NEED.
Sports professionals in every sport will tell you that endurance is their most necessary skill. Muscles will grow, and your squat max may be 6 times your bodyweight. But what does that matter if you it knocks you on your butt for days after?
It's no secret that cardio has some serious drawbacks. You're not alone in the complete abhorrence of hitting the pavement. Joint pain, muscle fatigue, and that oh so sickly smell of ammonia when you know you're burning away all that hard earned muscle are some of the worst parts.
Cardio is a calorie hog. But it isn't to the same level to that it is often portrayed. This is a mistake that cardio advocates make as often as those who hate it. The other big concern is overtraining and muscle fatigue. And it's a common-sense concern that both cardio lovers and powerlifters have in common. 'If I add a new element to my routine won't I just get tired faster?'
Any of you who are veteran powerlifters are probably laughing at this basic tip, and that's fine. A proven and encouraged method for adding to any routine is to get your body used to the right supplements. The #1, safest, and most effective choice is a creatine supplement.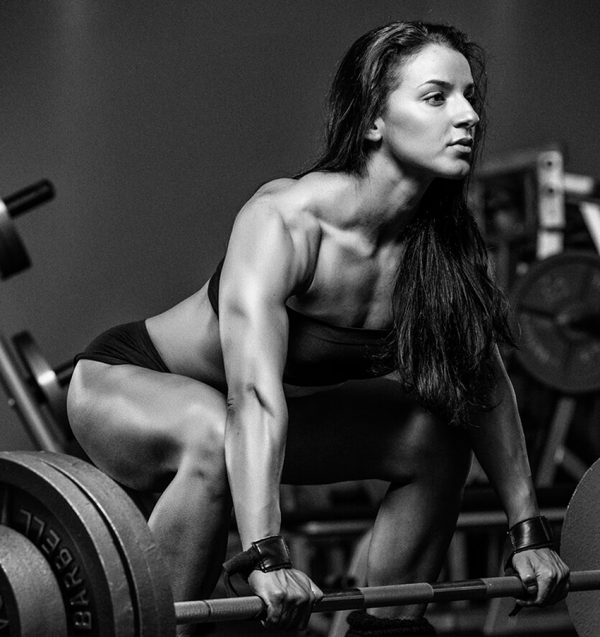 OKAY. . . PAY ATTENTION – THIS NEXT POINT IS IMPORTANT. . . ESPECIALLY FOR YOUR GIRLFRIEND
Creatine has been clinically proven in every study it has come across to increase endurance in strength in any routine. This makes it effective even for your cardio loving, and lying, girlfriend so she can feel confident hitting the weights with you occasionally.
Decacor is praised as the best way to increase your energy cleanly and safely. And this product has a combination of the highest rated creatines in the best serving size for your needs. We back all our products with a 100% Money Back Guarantee.
Cardio is necessary for building muscle endurance if it is implemented correctly, and your best option for maintaining the level of weightlifting work is to combine it with a full dose of creatine.
And if you're in this for the long run you can see the benefits. Outside of increasing endurance, cardio has been known to decrease muscle recovery time, improve metabolic responses, and make the transition from bulking to cutting safer and easier.
It's not difficult to see how the benefits far outweigh the drawbacks to cardio programs, and adding in the proper supplements to keep your body from over exerting itself will be the best way to do this.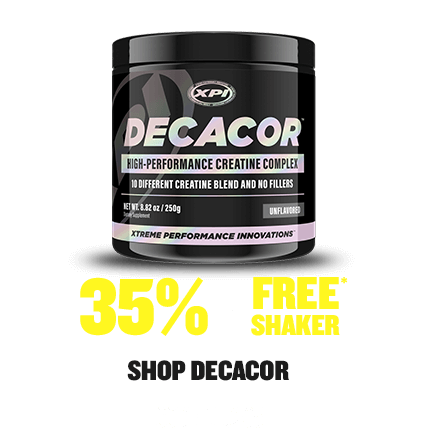 35% OFF DECACOR + A FREE SHAKER
The right creatine will be the difference between you finishing your sets or not, so why not get it with a free shaker? Give your body the fuel it needs with a top rated supplement and get moving.